Event-Reihe Bewusster Aktivismus #2 Buchlesung "Norahib Bikom heißt Willkommen" & Diskussion mit Bettina Schuler und Arwa Idress
Überall spricht und hört man von der Flüchtlingskrise, aber was genau kann man eigentlich tun, um aus der Krise eine Chance und ein Miteinander zu machen?
2014 hat Bettina Schuler sich genau diese Fragen gestellt und daraus ihre Konsequenzen gezogen. Nur wenige Wochen später beginnt Bettina, selbst ausgebildete Yogalehrerin in einem Flüchtlingsheim, ehrenamtlich einen Yogakurs anzubieten. Gleich zu ihrer ersten Teilnehmerin baut Bettina schnell ein Vertrauensverhältnis auf. Arwa erzählt von ihrem Mann, der noch immer auf der Flucht von Syrien nach Deutschland ist, und von ihren Kindern, die gemeinsam mit Arwa über das Mittelmeer nach Europa gekommen sind. Bettina nimmt Anteil an dem Schicksal der Familie und versucht, diese zu unterstützen. Schnell zeigt sich, dass das im deutschen Behörden- und Paragrafenwahnsinn gar nicht so einfach ist wie gedacht. Doch das schreckt die beiden Frauen nicht, und am Ende sind es genau diese gemeinsamen Erlebnisse, welche die beiden Freundinnen zusammenschweißen.
Aus diesen Erlebnissen ist ein Buch entstanden, aus dem Bettina Schuler an diesem Abend lesen wird. Zudem wird sie von ihrer gemeinnützigen Unternehmensgesellschaft Citizen2be berichten, deren Ziel es ist, einen Begegnungsort für Geflüchtete und Kiezbewohner mitten in der Stadt zu gründen, um Integration zu erleichtern und zu fördern.
Bettina Schuler, Jahrgang 1975, ist Autorin, Aktivistin und Yogalehrerin. Seit 2014 gibt sie geflüchteten Frauen ehrenamtlich Yogaunterricht. Zunächst in einem Flüchtlingsheim, mittlerweile bei Jivamukti Yoga Berlin. 2016 hat sie aufgrund ihrer Erfahrungen die gemeinnützige Unternehmensgesellschaft Citizen2be gegründet, die sich gerade in der Finanzierungsphase befindet.
www.bettinaschuler.de
www.citizen2be.de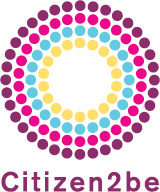 ---
Datum
26.05.2016
Zeit
19h Einlass | 19.30h Beginn
8,00 Euro für Nicht Mitglieder
FÖRDERINITIATIVE THE LOVERS E.V.
Think Tank und Netzwerk zur ganzheitlichen Unterstützung von Frauen, Männern, Familien und der Gesellschaft.
Die 2015 gegründete "Förderinitiative The Lovers e.V." hat sich zum Ziel gesetzt Menschen zusammenzuführen, in ihrem persönlichen & beruflichen Wachstum zu unterstützen, sowie eine Vereinbarkeit von Beruf & Familie zu fördern. Dies passiert durch das etablierte Netzwerk, durch eigene Workshops und soziale Initiativen. The Lovers steht als aktive Community für bewusstes Leben und ist der erwachsen gewordene Goerlzclub.
Ist eine Workshopreihe für die Förderung von bewusstem Aktivismus.Wir initiieren Workshops und Veranstaltungen von ehrenamtlichen Künstler, Yogalehrer, Coaches, Therapeuten und Pädagogen und bringen sie mit sozialen Projekten (z.B. für Kinder, geflüchtete Frauen, Alleinerziehende etc.) zusammen.