The Lovers Academy präsentiert in der Workshop Reihe "Conscious Leadership #2″
einen Workshop mit Autorin und dreifach nominierter Friedensnobelpreisträgerin
Dr. Scilla Elworthy:
"Pioneering the Possible, Awakened Leadership for a World that works"
Am 21.02.17 von 17:30 – 22:00h (inkl. Tee, Wasser und Snacks)
Sprache EN / Language EN
Programm
17:30h Welcome
18:00h Beginn Workshop
21:00h Ende Workshop
bis 22h Q&A und Networking
Teilnahmegebühr
55,00 Euro (inkl. 19% Mwst)
49,00 Euro für Mitglieder der Förderinitiative The Lovers e.V. – werde Mitglied!
Sharety-Tickets: Wir vergeben 2 Plätze als Förderplätze zum Wert von je 15,00 Euro
Maximal 30 Teilnehmer/Innen
Teilnahme:
Da wir nur begrenzt Platz haben, bitten wir Dich uns zu schreiben, warum Du gerne bei dem Workshop dabei sein möchtest! 
Zielgruppe:
Menschen (Frauen & Männer), die aktiv und wirklich eine Veränderung in unserer Welt unterstützen und initiieren wollen.
Zum Salon Mondaine am 22.2. im Soho House sind nur Frauen geladen. 
---
Your 'hara' is here, where your uterus is if you're a woman, where the tummy sticks out if you're a man, the centre of gravity of the human body. It is the synthesis of our intellect, body and spirit, and by developing our consciousness of it, we can become incredibly rooted.  — Scilla Elworthy
---
Pioneering the Possible – Awakened Leadership for a World that Works
This workshop is for people who feel dismayed by the accelerating forces of xenophobia and fundamentalism challenging our societies. We shall examine the shift in consciousness that is required if humanity is to flourish, and the skills we can learn in order to help make this possible, including:
Becoming a steward of the earth
Becoming a master peace builder
Living our deepest values
Taking a stand for what you believe in
The workshop will be highly interactive and engaged participants will leave with new skills to help build a better future.
---
Die dreifach nominierte Friedensnobelpreisträgerin Dr. Scilla Elworthy setzt sich seit Jahrzehnten für eine gewaltfreie Welt ein. Sie verhandelte zwischen den Atommächten und der Politik und führt an bestimmten Verhandlungstagen der Waffenindustrie konkrete Aktionen für den Frieden durch. Mit ihren Initiativen tritt sie für Female Leadership und bewusstes Leben mit gewaltfreier Kommunikation ein.
She founded the Oxford Research Group in 1982 to develop effective dialogue between nuclear weapons policy-makers worldwide and their critics, work which included a series of dialogues between Chinese, Russian and western nuclear scientists and military, for which she has been three times nominated for the Nobel Peace Prize. She founded Peace Direct in 2002 to fund, promote and learn from local peace-builders in conflict areas; Peace Direct was voted 'Best New Charity' in 2005. Scilla was awarded the Niwano Peace Prize in 2003, and was adviser to Peter Gabriel, Archbishop Desmond Tutu and Sir Richard Branson in setting up 'The Elders'. She co-founded Rising Women Rising World advises the leadership of selected international corporations and teaches young social entrepreneurs; her latest book is Pioneering the Possible: awakened leadership for a world that works (North Atlantic Books, 2014), and her TED talk on non violence has been viewed by over 1,100,000 people.
---
---
Die Location geben wir nach Anmeldung frühzeitig bekannt.

---
Unsere Partner – vielen Dank für die Unterstützung!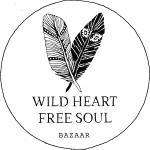 ---
THE LOVERS ACADEMY
Workshops, Seminars, Salons, Retreats & Coaching
WORKSHOP-REIHE "Conscious Leadership"
In dieser regelmäßigen Workshopreihe laden wir Expertinnen und Experten ein, zu Themen, die in Verbindung mit Leadership, Transformation & Mindfulness stehen, Workshops zu geben oder Vorträge zu halten. Der Fokus liegt dabei auf den Bereichen, in denen sich Business & Life verbinden. Verantwortung, Vielfalt, Authentizität, Vereinbarkeit von Beruf, Privatleben und Familie und viele mehr spielen dabei eine große Rolle. Immer in Verbindung mit dem Ziel, das THE LOVERS stetig verfolgt: Wir gehen schon mal vor. Mutig für eine zukunftsfähige Gesellschaft. Miteinander statt nebeneinander. Der rote Faden wir hier weiter ins Business gespannt, um durch Bewusstsein, Inspiration sowie persönliches & berufliches Wachstum den eigenen Beitrag zu einer zukunftsfähigen Gesellschaft leisten zu können.
---
THE LOVERS…
…in 2015 gegründet, ist eine aktive Community für bewusstes Leben und der erwachsen gewordene Goerlzclub (2004-2015). THE LOVERS, aufgebaut als Social Business, steht für sinnstiftende Strategien und ganzheitliches Empowerment.
Business // THE LOVERS AGENCY
// THE LOVERS CONSULTING SERVICES
Holistic concepts, communication & events
// THE LOVERS ACADEMY
Workshops, Seminars, Salons, Retreats & Coaching
// THE LOVERS SPACE
Events, Pop-Ups, Coworking & Coaching
Choriner Str. 20 – 10435 Berlin
Social // FÖRDERINITIATIVE THE LOVERS E.V.
Netzwerk für die ganzheitliche Förderung
von Frauen, Familien, Balance und Aktivismus in der Gesellschaft