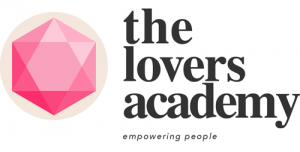 The Lovers Academy Veranstaltungen >
The Lovers Academy (empowering people) steht als Dach über all unseren The Lovers Veranstaltungen und Kooperations-Events und verfolgt einen "Empowerment-Auftrag" für eine Gesellschaft in Balance. Wir haben einen ganzheitlichen Ansatz, der Menschen in ihr Potential und ihre Kraft in Business, Familie und Privatleben bringen möchte.
The Lovers ist ein Social Business für sinnstiftende Strategien und ganzheitliches Empowerment.
---
Unsere eigenen Formate
Salons
Retreats
Workshops
---
Kooperations Formate
Workshops | Retreats | Salons | Lectures | Coaching