The Lovers Academy präsentiert in der Workshop Reihe "Conscious Living & Presence #5″
einen Workshop mit Friedensaktivistin Cristina Arau:
I. Workshop "Leading with Love into Consciousness"
II. Workshop "Conscious Leadership" (Sommer 2017)
eine Kooperation von THE LOVERS und LOVE FOR LIFE e.V.
---
Workshop I am 25.02.17 von 10:00 – 17:00h (inkl. Mittagspause)
Wasser, Tee und Snacks werden gestellt. Lunch separat buchbar in der Anmeldung.
Teilnahmegebühr
69,00 Euro für Nicht-Mitglieder
59,00 Euro für Mitglieder der Förderinitiative The Lovers e.V. – werdet Mitglied!
Maximal 20 Teilnehmer/innen
10,00 Euro vegane Suppe und Salat. Durch einen Caterer wird uns in der Mittagspause ein kleines Lunchpaket vorbeitgebracht.
Bitte bestelle es bei der Anmeldung mit, insofern Du es möchtest.
---
Leading with Love into Consciousness – Workshop mit Cristina Arau
Every great dream begins with a dreamer. Always remember, you have within you the strength, the patience, and the passion to reach for the stars to change the world. – Harriet Tubman
Jede/r von uns trägt ein einzigartiges Geschenk und Potential in sich, das heute mehr denn je in der Welt gebraucht wird. Der Zustand unserer Welt fordert uns heraus aufzuwachen, gleichermaßen nach innen zu gehen und im Außen aktiv zu werden, um unser höchstes Potential zu entfalten. Wir sind gefragt unsere Fähigkeiten und Möglichkeiten für etwas einzusetzen, das größer ist als wir selbst und den Mut zu kultivieren, unserem Herzen zu folgen.
Veränderung fängt in dir selbst an – im Außen können wir nur das kreieren, was wir in uns selbst finden. Der Workshop LEADING INTO CONSCIOUSNESS schenkt dir den Raum, dich mit dir selbst, mit (d)einer bewussten Gemeinschaft und mit der Natur zu verbinden, um genau aus dieser Verbundenheit heraus Inspiration und Vision für dein Leben und die Welt zu finden.
Der Workshop lädt dich dazu ein deine Unsicherheit, Angst, Wut und Schmerz, die du fühlst, wenn du die Geschehnisse in der Welt betrachtest, als Quelle deines Muts, deiner Leidenschaft für Gerechtigkeit und deiner unendlichen Liebe für das Leben zu erkennen und diese inneren Ressourcen zu nutzen, um auf deine authentische Art und Weise aktiv eine neue Welt mitzugestalten.
Du lernst
wie du dich durch Intention und Rituale bewusst ausrichten kannst
wie du durch Meditation und Körperpraktiken wie Yoga Klarheit, (Selbst-)Vertrauen und Mut finden kannst
Methoden der Gewaltfreien/Transparenten Kommunikation und Selbst-Regulierung
wie deine Wunden der Vergangenheit zu deiner Quelle für Tiefe und Weisheit für (d)ein sinnerfülltes und authentisches Leben werden
alte Glaubenssätze zu transformieren und dein höchstes Potential zu entfalten, um deine innere Wahrheit zu leben und einen Unterschied in der Welt zu machen
eine bewusste Dankbarkeitspraxis als innere Quelle für Kraft und Schönheit
---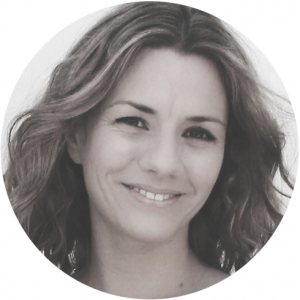 Cristina Arau ist Gründerin und Geschäftsführerin der gemeinnützigen Organisation LOVE FOR LIFE, die sich der Verbindung der inneren und äußeren Arbeit widmet. LOVE FOR LIFE realisiert innovative Entwicklungsprojekte in Krisen- und Konfliktgebieten und widmet sich der Bewusstseinsarbeit im eigenen Land. Durch Vorträge, Workshops und Trainings schafft sie Bewusstsein für soziale und ökologische Gerechtigkeit und inspiriert zu bewusstem Aktivismus und einer gesellschaftlichen Transformation.
Cristina studierte Internationale Entwicklung und ein Master of Arts Program in Frieden, Entwicklung, Sicherheit und internationale Konflikttransformation. Sie arbeitete für die Vereinten Nationen in Nord-Uganda, in Nepal, Peru und Ecuador, ist Botschafterin der Organisationen Rising Women Rising World und Off the Mat, Into the World, Friedensaktivistin, mehrfach ausgebildete Yoga- und Meditationslehrerin und leidenschaftliche Fürsprecherin für einen bewussten gesellschaftlichen Wandel von innen nach außen.
---
Location:
THE LOVERS SPACE
Chorinerstrasse 20
10435 Berlin
www.the-lovers.net

++++++++++++++++
THE LOVERS ACADEMY
Workshops, Seminars, Salons, Retreats & Coaching
WORKSHOP-REIHE "Conscious Living & Presence"
In dieser regelmäßigen Workshopreihe laden wir unterschiedliche Expertinnen und Experten ein, zu Themen wie bewusste Präsenz/Ausdruck, Ernährung, Stressprävention, Umgang in Beziehungen, Balance in Privatlebens- und Arbeit, Potentialentfaltung und bewusster Kommunikation einen Workshop oder Vortrag durchzuführen.

THE LOVERS…
…in 2015 gegründet, steht als aktive Community für bewusstes Leben und ist der erwachsen gewordene Goerlzclub (2004-2015). THE LOVERS, aufgebaut als Social Business, steht für ganzheitliches Empowerment von Frauen, Familien und Balance in der Gesellschaft.
Business // THE LOVERS AGENCY
// THE LOVERS CONSULTING SERVICES
Holistic concepts, communication & events
// THE LOVERS ACADEMY
Workshops, Seminars, Salons, Retreats & Coaching
// THE LOVERS SPACE
Events, Pop-Ups, Coworking & Coaching
Choriner Str. 20 – 10435 Berlin
// FÖRDERINITIATIVE THE LOVERS E.V.
Netzwerk für die ganzheitliche Förderung
von Frauen, Familien, Balance und Aktivismus in der Gesellschaft