Event Reihe: BEWUSSTER AKTIVISMUS von THE LOVERS E.V.
am 19.07.16 um 19:00 – 21:00
Eintritt
5,00 Euro für Mitglieder der Förderinitiative The Lovers e.V. – werdet Mitglied!
10,00 Euro für Nicht Mitglieder
Hier könnt Ihr Mitglied werden: www.the-lovers.club
+++++++
#4 "Supervision für ehrenamtliche HelferInnen"
 mit Dr. Isabell Lütkehaus und Thomas Matthäus
"Einsam und erschöpft und niemand interessiert es"?
Supervision ist die Reflexion beruflicher Tätigkeit und Zusammenarbeit mit dem Ziel der Strukturierung, Orientierung, Organisation und Entlastung. Letzteres auch im Sinne von Psychohygiene durch Schilderung von einschneidenden Erlebnissen und konkreten Einzelfällen.
Ehrenamtliche Tätigkeit, beispielsweise in der Flüchtlingshilfe kostet viel Kraft und Zeit und bedarf guter Organisation der physischen, psychischen und zeitlichen Ressourcen. Und oft entsteht das Bedürfnis nach Ausgleich, ohne zu wissen, wie dieser erfolgen kann. Durch Distanzierung, Fokussierung und Priorisierung unterstützen wir euch dabei, eine gesunde Balance (wieder) herzustellen und für euch einen guten Weg zu finden. Individuell abgestimmtes Zeitmanagement und kluger Umgang mit euren Kräften gehören dazu. Wir helfen euch, eure individuellen Bedürfnisse zu konkretisieren und ein Gleichgewicht zu erarbeiten, auch im Hinblick auf eure sonstigen beruflichen oder privaten Verpflichtungen. Berührt werden können außerdem die Themen Motivation, Engagement, Sinn und Wert ehrenamtlicher Tätigkeit. Unser professioneller Blick von außen auf eure Arbeit (insgesamt und auf konkrete Einzelfälle) sowie das gemeinsame Interagieren in der Gruppe kann die bereits geleistete Arbeit (ein)ordnen und neue Handlungsoptionen aufzeigen, die für eure weitere ehrenamtliche Tätigkeit hilfreich sein können.
+++++++++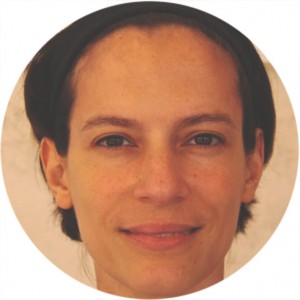 arbeitet als Supervisorin, Mediatorin und Coach. Mit Einzelpersonen und Teams reflektiert sie als Supervisorin und Coach deren berufliche Tätigkeit und Zusammenarbeit. Die gelernte Juristin unterstützt in ihrer KonsensKanzlei in Berlin Mitte außerdem Trennungspaare mit Kinder dabei, versöhnlich mit der Vergangenheit als Paar abzuschließen und gute Lösungen für die Zukunft als Eltern zu finden.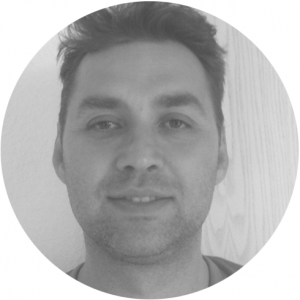 Thomas Matthäus
ist Supervisor, Sozialarbeiter, Erzieher und Coach. Als Angestellter verschiedener Träger der Sozialarbeit arbeitet er mit hochkonflikthaften Eltern und berät außerdem Menschen aus außereuropäischen Kulturkreisen (Afrika, Asien). Seit diesem Jahr koordiniert und betreut er Schüler und Eltern der Willkommensklassen in Berlin Mitte. Im Rahmen seiner freiberuflichen Tätigkeit arbeitet er mit Einzelpersonen und Teams als Supervisor und Coach.
++++++++++++++++
Location:
THE LOVERS SPACE
Chorinerstrasse 20
10435 Berlin
www.the-lovers.club
++++++++++++++++
FÖRDERINITIATIVE THE LOVERS E.V.
Think Tank und Netzwerk für die ganzheitliche Unterstützung von Frauen, Männern, Familien und der Gesellschaft.
"Miteinander anstatt Nebeneinander" – seit 2004 unser Goerlzclub-Credo.
Die 2015 gegründete "Förderinitiative The Lovers e.V." hat sich zum Ziel gesetzt Menschen zusammenzuführen, in ihrem persönlichen & beruflichen Wachstum zu unterstützen, sowie eine Vereinbarkeit von Beruf, Familie und Privatleben zu fördern. Dies passiert durch das etablierte Netzwerk, durch eigene Workshops und soziale Initiativen.
BEWUSSTER AKTIVISMUS/LOVERS IN ACTION
Ist eine Eventreihe für die Förderung von bewusstem und aus dem Herzen kommenden Aktivismus. Wir initiieren dazu Workshops und Veranstaltungen von ehrenamtlichen Künstlern, Yogalehrern, Coaches, Therapeuten und Pädagogen und bringen diese auch zukünftig mit sozialen Projekten (z.B. für Kinder, geflüchtete Frauen, Alleinerziehende etc.) zusammen.
www.the-lovers.club | www.the-lovers.net
Bitte esst vorher was 😉