The Lovers Academy präsentiert in der Workshop Reihe "Balance in Business #1"
einen Workshop mit Coach & HR Consultant Jessica Calaminus:
Workshop "Family & Business"
Workshop am Freitag, den 17.03.17 von 10:00 – 16:00h (inkl. Mittagspause)
Wasser, Tee und Snacks werden gestellt. Lunch separat buchbar in der Anmeldung.
Teilnahmegebühr
69,00 Euro für Nicht-Mitglieder
59,00 Euro für Mitglieder der Förderinitiative The Lovers e.V. – werdet Mitglied!
Maximal 20 Teilnehmer/innen
---
Family & Business – Workshop mit Jessica Calaminus
Veränderung passiert in einem Augenblick. Sie passiert in jenem Moment, in dem du dich dazu entscheidest, sie herbeizuführen. – Allyson Lewis
Patchwork vs. Alleinerziehend vs. Klassisches Familienmodell. Vollzeitarbeitende Eltern vs. Teilzeitarbeitende Eltern vs. Hauptverdiener(in) und Haushaltsmanager(in). Neue vs. alte Väter, geteilte Elternschaft vs. Aufteilung der Verantwortungsbereiche.
Die Rollen im Bereich der Vereinbarkeit von Familie und Beruf sind vielfältig und individuell. Umso mehr steht die Frage im Raum, was ist meine oder (als Paar) unsere Vorstellung von den jeweiligen Rollen, die wir in unseren familiären und beruflichen Systemen einnehmen. Wo sind die Übereinstimmungen zwischen dem, was wir wollen und dem was wir tatsächlich leben? Woher kommen Überlastung und Spannungsfelder? Was passt hingegen schon sehr gut und kann eventuell ausgebaut werden?
Diesen Fragen werden wir uns im Laufe des Workshops widmen. Mithilfe verschiedener Ansätze und Methoden aus dem Coaching schaffen wir einem Raum für Reflexion, Perspektiverweiterung und Erkenntnisgewinn. Wir gleichen eigene Erwartungshaltungen an uns selbst mit denen der Gesellschaft und unseres Umfeldes ab, um innere Blockaden oder Hindernisse im Außen zu allererst zu erkennen und im nächsten Schritt Lösungsansätze zu finden.
Am Ende des Tages wirst du klarer sehen, welche Hebel für dich relevant sind. Denn so vielfältig die Möglichkeiten der besseren Vereinbarkeit von Beruf und Familie sind, so individuell ist der Weg, der für dich als Person in deiner jeweiligen Lebens- und Arbeitssituation passend ist.
An wen richtet sich der Workshop?
Der Workshop richtet sich an Mütter und Väter, die im Spannungsfeld von Beruf und Familie Lösungen für eine bessere Vereinbarkeit finden möchten.
---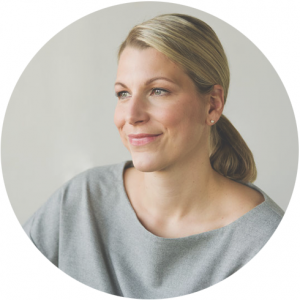 JESSICA CALAMINUS ist Business Coach & HR Consultant. Das Spannungsfeld der Vereinbarkeit von Beruf und Familie kennt Jessica aus verschiedenen Rollen. Sie ist selbst Mutter und Unternehmerin, begleitet Frauen und Männer als Coach und war viele Jahre als HR Managerin im Konzernumfeld tätig. Jessicas Workshops leben von einer professionellen Coaching-Haltung, der Arbeit auf Augenhöhe und der Überzeugung, dass nachhaltige Veränderung nur durch das Finden eigener Lösungsansätze erzielt werden kann.
Jessica war bereits Speakerin beim Salon Mondaine zum Thema "Our Human Resources – lebensphasenorientierte Führung aus der Führungs- und Organisationsperspektive" und ist Teil unseres The Lovers Academy-Coaching Teams.
---
---
Location
THE LOVERS SPACE
Chorinerstrasse 20
10435 Berlin
www.the-lovers.net

---
THE LOVERS ACADEMY
Workshops, Seminars, Salons, Retreats & Coaching
WORKSHOP-REIHE "Balance in Business"
In dieser regelmäßigen Workshopreihe laden wir Expertinnen und Experten ein, zu Themen, die in Verbindung mit Empowerment und Balance in Business stehen, Workshops zu geben oder Vorträge zu halten. Der Fokus liegt dabei auf den Bereichen, in denen sich Business & Life verbinden – Leadership, Vereinbarkeit von Beruf und Familie, Mindfulness, Conscious Business und viele mehr.
---
THE LOVERS…
…in 2015 gegründet, ist eine aktive Community für bewusstes Leben und der erwachsen gewordene Goerlzclub (2004-2015). THE LOVERS, aufgebaut als Social Business, steht für sinnstiftende Strategien und ganzheitliches Empowerment.
Business // THE LOVERS AGENCY
// THE LOVERS CONSULTING SERVICES
Holistic concepts, communication & events
// THE LOVERS ACADEMY
Workshops, Seminars, Salons, Retreats & Coaching
// THE LOVERS SPACE
Events, Pop-Ups, Coworking & Coaching
Choriner Str. 20 – 10435 Berlin
Social // FÖRDERINITIATIVE THE LOVERS E.V.
Netzwerk für die ganzheitliche Förderung
von Frauen, Familien, Balance und Aktivismus in der Gesellschaft