Workshop Reihe:
CONSCIOUS LIVING & PRESENCE von THE LOVERS ACADEMY
am 21.01.17 von 10:00 – 17:00h (inkl. Mittagspause)
Wasser, Tee und Snacks werden gestellt.
Teilnahmegebühr
79,00 Euro für Nicht Mitglieder
69,00 Euro für Mitglieder der Förderinitiative The Lovers e.V. – werdet Mitglied!
Maximal 15 Teilnehmerinnen (nur Frauen)
10,00 Euro vegane Suppe und Salat. Durch einen Caterer wird uns in der Mittagspause ein kleines Lunchpaket vorbeitgebracht.
Bitte bestelle es bei der Anmeldung mit, insofern Du es möchtest.
+++++++
Voice Of Change – Workshop mit Sophia Katschinski
für eine authentische & kraftvolle Stimme, die das Potential hat zu berühren.
Kick-Off 2017 um deinen neuen Visionen mit authentischer & kraftvoller Stimme den Startschuss zu geben
"Happiness is when what you think, what you say and what you do are in harmony" (Ghandi)
Der Beginn eines neuen Jahres ist ein guter Zeitpunkt, um einen Check-Up zu machen: Was ist mir wichtig im neuen Jahr? Für was will ich meine Zeit und meine Fähigkeiten einsetzen? Was will ich hinter mir lassen, und wo bin ich bereit für das unbekannte Neue?
In diesem Tagesworkshop geht es darum, deine Gedanken, Visionen & Pläne für 2017 in Worte zu fassen und ihnen mit deiner Stimme einen kraftvollen Ausdruck zu geben. Wenn Gedanke, Wort und Klang in Übereinstimmung sind, beginnst du, deine inneren Impulse in die Tat umzusetzen. Das bewusste Aussprechen, der Klang des Wortes, ist der erste kreative Schritt in die konkrete Handlung. Sprich so, dass du gehört wirst!
Der Workshop beinhaltet ein intensives Warm-Up für Körper, Atem und Stimme, sowie Sprech- und Kommunikationsübungen, basierend auf u.a. Linklater, Schauspiel und Lucid Body Technik.
Du hast während des Tages die Möglichkeit, deine Jahresintentionen auf den Punkt zu bringen und auszusprechen, und bekommst ein Feedback und Hinweise, ob und wo du noch mehr Übereinstimmung herstellen kannst, um die Wirkung deiner Worte zu verstärken.
Das Ziel des Workshops ist es, Inhalt und Klang deiner Worte so zu verbinden, dass deine Botschaft unmissverständlich hörbar wird, und du für dich selbst deine klar formulierte Intention als Kompass für 2017 mitnehmen kannst.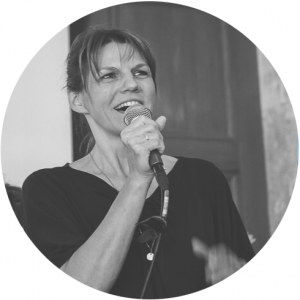 Sophia Katschinski ist Atem-, Sprech- und Stimmlehrerin (Methode Schlaffhorst Andersen) und Kundalini Yoga Lehrerin. In ihrem ganzheitlichen Ansatz steht der Mensch mit seinem individuellen Ausdruck im Mittelpunkt. Sie schöpft dabei aus einem reichen Erfahrungsschatz verschiedener weiterer Methoden aus Schauspiel, Sprechtechnik und Kommunikationstraining.
++++++++++++++++
Location:
THE LOVERS SPACE
Chorinerstrasse 20
10435 Berlin
www.the-lovers.net

++++++++++++++++
THE LOVERS ACADEMY
Workshops, Seminars, Salons, Retreats & Coaching
WORKSHOP-REIHE "Conscious Living & Presence"
In dieser regelmäßigen Workshopreihe laden wir unterschiedliche Expertinnen und Experten ein, zu Themen wie bewusste Präsenz/Ausdruck, Ernährung, Stressprävention, Umgang in Beziehungen, Balance in Privatlebens- und Arbeit, Potentialentfaltung und bewusster Kommunikation einen Workshop oder Vortrag durchzuführen.

THE LOVERS…
…in 2015 gegründet, steht als aktive Community für bewusstes Leben und ist der erwachsen gewordene Goerlzclub (2004-2015). THE LOVERS, aufgebaut als Social Business, steht für ganzheitliches Empowerment von Frauen, Familien und Balance in der Gesellschaft.
Business // THE LOVERS AGENCY
// THE LOVERS CONSULTING SERVICES
Holistic concepts, communication & events

// THE LOVERS ACADEMY
Workshops, Seminars, Salons, Retreats & Coaching
 // THE LOVERS SPACE
Events, Pop-Ups, Coworking & Coaching
Choriner Str. 20 – 10435 Berlin
// FÖRDERINITIATIVE THE LOVERS E.V.
Netzwerk für die ganzheitliche Förderung
von Frauen, Familien, Balance und Aktivismus in der Gesellschaft