Die Förderinitiative The Lovers e.V. bietet immer freitags im The Lovers Space eine kostenlose Beratungs-Sprechstunde mit Dr. Isabell Lütkehaus für alle Hilfesuchenden an. Hier gibt es eine erste Orientierung zu den individuellen Möglichkeiten im Rahmen einer Trennung, eine umfassende Beratung im Umgang mit Konflikten innerhalb der Familie (für Paare, Eltern, Geschwister, Kinder) und/oder eine Beratung für Mütter und Väter in Lebenssituationen im Wandel an.
Bitte unten Anmelden und einfach vorbeikommen.
Termine
Jeden Freitag von 14.00-16.00 Uhr
Anmeldung
Für alle kostenlos – einfach HIER anmelden und vorbeikommen.
++++++++++++++++
LOCATION
The Lovers Space,
Chorinerstr. 20
10435 Berlin
++++++++++++++++
Unsere Beraterin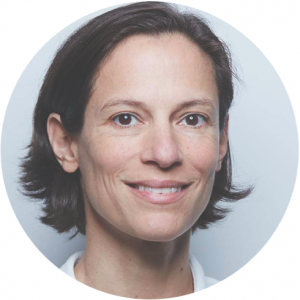 Dr. Isabell Lütkehaus

Dr. Isabell Lütkehaus ist zertifizierte Familienmediatorin (BAFM), Rechtsanwältin mit Tätigkeitsschwerpunkt Familienrecht, systemische Supervisorin und Coach. In ihrer KonsensKanzlei in Berlin Mitte unterstützt sie Trennungspaare mit Kindern dabei, versöhnlich mit der Vergangenheit abzuschließen und gute Lösungen für die Zukunft als Familie zu finden. Coaching bietet Isabell Lütkehaus zu allen Themen rund um Familie, Kommunikation und Konflikte an.
++++++++++++++++
FÖRDERINITIATIVE THE LOVERS E.V.
Netzwerk für die ganzheitliche Förderung & Integration von Frauen, Familien und Aktivismus in der Gesellschaft
Die 2015 gegründete "Förderinitiative The Lovers e.V." hat sich zum Ziel gesetzt Menschen zusammenzuführen, in ihrem persönlichen & beruflichen Wachstum zu unterstützen, sowie eine Vereinbarkeit von Beruf & Familie zu fördern. Dies passiert durch das etablierte Netzwerk, durch eigene Workshops und soziale Initiativen.
www.the-lovers.club
THE LOVERS – active community for a conscious life
The Lovers ist 2015 als Weiterentwicklung des Goerlzclub (2004-2015) gegründet worden, und im Aufbau als Social Business für sinnstiftende Strategien & ganzheitliches Empowerment.
The Lovers steht für die Liebenden, für die Liebe zum Leben und zur Menschlichkeit.
The Lovers besteht aus einer Agentur für ganzheitliche Beratung & Konzeption, einem Space für Coworking, Coaching, Events und Pop Up Shops, einem Shop für ausgewählte Produkte, einer Academy für Retreats, Workshops, Salons und Coaching und einem Verein als ganzheitliche Förderinitiative.
www.the-lovers.club | www.the-lovers.net