LEAD WITH LOVE by The Lovers, Sweater – grau / Druck grau
00006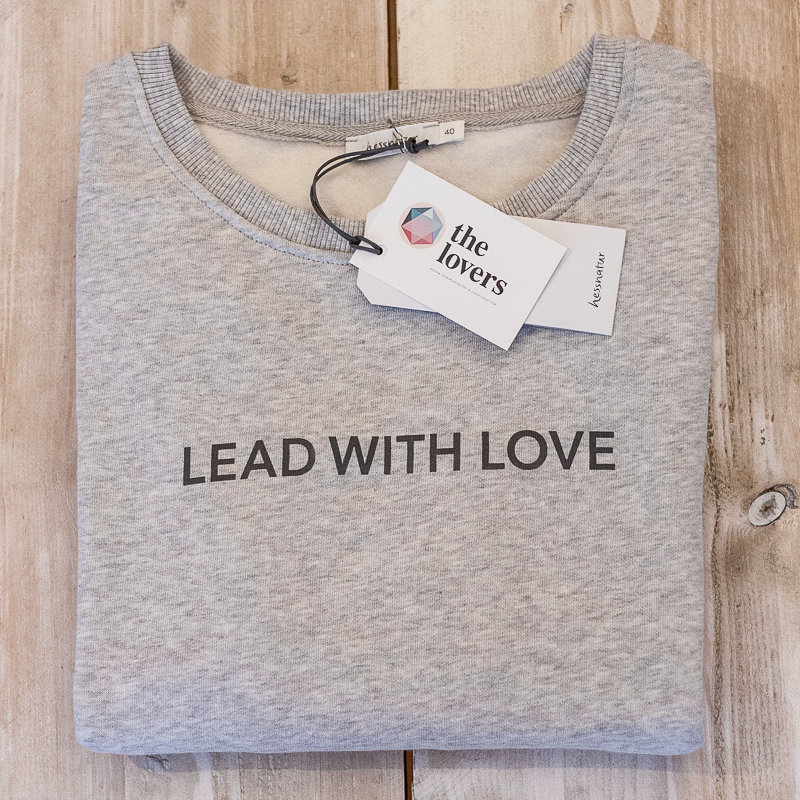 Sweatshirt aus reiner Bio-Baumwolle

LEAD WITH LOVE — Führung mit Liebe. Auf deutsch lange nicht so schön, wie im Englis­chen. Ob Lead­er­ship im Busi­ness, in der Fam­i­lie oder im Pri­vatleben, es geht darum mit mit dem Herzen Ver­ant­wor­tung für unser Leben, Umfeld und Job zu übernehmen.

The Lovers-Art­works beste­hen aus:
• THE FUTURE IS HUMAN
• LEAD WITH LOVE
• THE LOVERS
THE LOVERS — empow­ered soci­ety
The Lovers ste­ht für die Liebe. Zum Men­schen, für Men­schlichkeit, fürs Leben und natür­lich für die Lieben­den. Wir unter­stützen Men­schen dabei, durch die per­sön­liche Erfahrung mit Gle­ich­gesin­nten und zukun­ft­srel­e­van­ten The­men, ihr Leben nach­haltig und bewußt zu gestal­ten.
***
DETAILS
ORGANIC SWEATSHIRT
Mate­ri­alzusam­menset­zung:
100% Biobaum­wolle
280 g/m²
Ursprungs­land: Indi­en

Sweater-Farbe
grau
2x Hand-Sieb­druck
in Berlin mit liebe per Hand gedruckt
dunkel­grau
Vorder­seite: Lead with Love
Rück­seite: the lovers

In den Größen erhältlich
S / M (fällt gemütlich aus)
Nor­mal­waschgang bei 40°C
Nicht im Wäschetrock­n­er trock­nen
Bügeln*** bei max­i­mal 200°C
Nicht ble­ichen
Scho­nende Trock­en­reini­gung
79€ In stock
Größe
Preis Reg­ulär (0) Mit­glieder The Lovers e.V. (-10)