Datum/Zeit
Date(s) - 25/03/2017
14:00 - 17:00
Veranstaltungsort
Radialsystem V
Kategorien
---
Anmeldung und Buchung
Bitte buche unten Dein Ticket, da wir nur limitiert Platz haben.
Wenn Du Deinen Platz buchst, stimmst Du unseren Teilnahmebedingungen zu (unter Infos).
---
Preise Vorverkauf (VVK)
Gold 40,00 Euro großzügig | Blau 30,00 Euro empfohlen | Pink 20,00 Euro kleines Budget
Yoga for Peace – Yoga for everyone
Wir möchten diesen Salon Allen zugänglich machen und haben 3 Preise je nach finanzieller Möglichkeit und Wertschätzung gestaltet. Bitte zahlt ehrlich und reflektiert, was Euch dieser Workshop wert ist. Euer Einsatz kommt auch unseren sozialen Projekten zu Gute, denn wir spenden 15% des Gewinns unserer Förderinitiative The Lovers e.V. und 25% einem sozialen Projekt, welches wir noch auswählen.
---
Sharety-Tickets
10 Förderplätze á 10,00 Euro werden gefördert durch unsere Förderinitiative The Lovers e.V. für Geringverdiener. Bitte schreibt uns dazu an unsere Email, warum ihr oder die Person den Platz bekommen soll/t. urbanlibertines@the-lovers.net
Wenn Du vorab Fragen hast, schicke uns eine Email: urbanlibertines@the-lovers.net
---
Zahlungsmöglichkeiten
ACHTUNG: Am 25.03.2017 nur noch Tageskasse vor Ort.
Tageskassen Preis: 30,00 Euro (empfohlen), 40,00 Euro (großzügig)
Überweisung VVK
Bis bis zum 23.03.2017 den Betrag mit Deinem Namen und dem Zweck
"Urban Libertines Salon #14, 25.03.2017" überweisen.
Yasmine Orth, The Lovers Agency
GLS Bank Berlin
IBAN DE50 430609671130276801
SWIFT GENODEM1GLS
---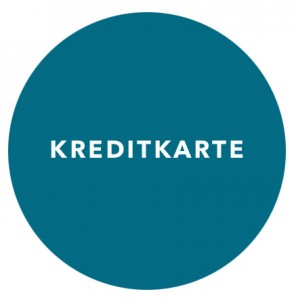 Kreditkartenzahlung bis zum 25.03.2017 möglich
---
Werde gerne Mitglied bei unseren Verein Förderinitiative The Lovers e.V.
Alle Preise sind inklusive 19% Mwst
Bookings
Buchungen sind für diese Veranstaltung geschlossen.