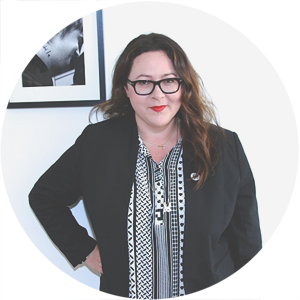 DJ Bonnie | Musique Couture / In Love with
Der Name ist Programm: Immer etwas aufregender, schlauer und lustiger als die bösen Jungs macht sie die Nächte zum Tag und umgekehrt. Auf schnöde Stiltreue und Stetigkeit legt Bonnie keinen allzu großen Wert, sie entzückt mit wilden Mixen und exzentrischer Zügellosigkeit, musikalischer Eleganz und dem seltenen Talent, dass in ihren Nächten Menschen und Musikstücke zusammenfinden, von denen man dies nicht erwartet hätte: Legt sie auf, wird man immer wieder angenehm geschockt. Ganz egal ob House oder Pop, die feinen Nuancen dazwischen oder Musiken, die weit darüber hinausgehen – Bonnie will und kann alles. Seit 2003 residiert Bonnie in Berlin Mitte und verbessert von dort aus die Welt: Immer schon bewies Bonnie ein sensibles Gespür für Talente und Trends, eine Gabe, die sie nicht nur als DJ oder Veranstalter, sondern auch als ein Drittel ihrer Agentur Musique Couture auszeichnet. Dort entwickelt sie mit ihren Partnerinnen Katrin Erichsen und Charlotte Goltermann maßgeschneiderte Musikkonzepte für Hotels, Restaurants, Concept Stores und Showrooms, Spielfime, Fashionshows und Trailer. Und wenn es am Ende des Bürotages wieder zurück auf die Tanzfläche geht, sind Bonnies eigene Mix-CDs und Compilations so vielseitig wie grandios und nur ein kleiner Einblick in ihre ausgedehnten DJ-Sets, wie man sie etwa bei ihren Rendez-Vous-Partys in der Pauly Saal Bar erleben kann, wo sie einmal im Monat mit DJ-Gästen, engen Freunden und jedem, der Lust auf eine unvergessliche Nacht hat, ihre Liebe zur Musik an den Decks teilt. Eine Liebe, die immer lichterloh brennt…
---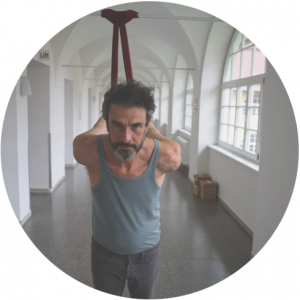 Carsten Kunst | Künstler
Der Freigeist, Carsten Kunst, pendelt seit 2007 zwischen Berlin und Paris. In einem Prozess über 7 Jahre ist in diesen beiden Städten das Instrument " Le bonbond" entstanden, welches übersetzt " die gute Verbindung" heißt. Le bonbond findet seine Anwendung in den Bereichen Pädagogik, Performance, Yoga, Therapie und Lifestyle. Lebonbond hilft uns auf eine lustige Art und Weise, loszulassen und zu vertrauen. Eine Bonbond-Session ist immer unterschiedlich, mal eher meditativ, mal sehr spielerisch! Um die Balance gemeinsam zu finden,ist jeder für sich selbst verantwortlich, aber auch für die anderen als Teil des Ganzen. Im Bonbond Loop genauso wie im Leben!
---
DJ T. / Musik-Set, Wasser
In today's electronic music world there are not many artists who can lay claim to a legacy like that of DJ.T. From spending his youth collecting disco, funk, soul and early hip-hop and electro, up to today, still collecting, still full of energy and inspiration, DJ.T has notched up a seriously impressive list of achievements during his illustrious career, which spans three decades. Two years ago he celebrated 25 years in the business. During that time he has produced three albums, curated numerous compilations, produced a long list of EPs and remixes and toured the globe several times over. He was also a key member of the team who launched Get Physical Records and the brains behind Groove Magazine, Germany's premier electronic music publication. Despite so many accolades, his passion for music remains staunch, recently making several key changes to his professional life that have inspired him to explore new terrains. With hot new releases on AUS Music and Moon Harbour representing his continued to desire to push his creative boundaries. A highly-skilled DJ and producer and an A&R with an uncanny ability to discover a nurture new talent, DJ.T is a master selector and one of the industry's most influential figures.
---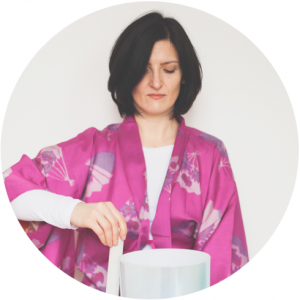 Ewelina Bubanja | Soundhealing, Meditation, Äther
We invite you to A Sound Healing Journey with Alchemy Singing Bowls with Ewelina Bubanja, Reiki Master and Vibrational Healer. You will be guided into a deep state of relaxation with beautiful healing sounds of Alchemy Crystal Singing Bowls. Each bowl emits a pure, cosmic sound that expands into a multitude of vibrant overtones. Through sound, vibration and intent they assist in clearing blockages, activating chakras and elevating our state of consciousness to ever more refined levels.
Ewelina Bubanja is a founder of Seishin Reiki School, a Reiki Master Teacher and Sound Healer based in Berlin. Her intention is to help you to reconnect with the inner space and guide you back to a natural state of balance and harmony. She provides a selection of transformative and empowering healing sessions, professional trainings, moon circles and meditations to assist you in bringing your mind, body and spirit into alignment.
---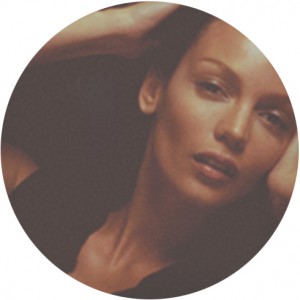 Ilhem | Musikerin
Ilhem ist High-End-Unterhaltung mit einem sensiblen Gespür für die Fusion von Soul, Funk, Chanson und Jazz. Egal ob im Duett, Trio oder mit weiteren Gastmusikern – Ilhems Präsenz gekoppelt mit ihrer souligen, weichen Stimme ist eine Klasse für sich. Im Alter von erst zehn Jahren wird Ilhem von der Jazzsängerin Elene Dee entdeckt und in die Welt des Jazz, Gospel und Soul eingeführt. Sie arbeitet schon bald mit verschiedenen internationalen Produzenten und setzt ihre eigenen musikalischen Ideen um. Derzeit tritt sie mit ihrer Band in Clubs und bei Events in ganz Europa auf.
---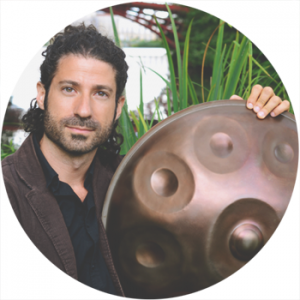 Naftali | Musikperformance Handpan
Naftali is a multi-instrumentalist and hypnotherapist whose passion for creating trance-formative states of connection bridges the worlds of music and healing. After abandoning a career in Theology in his hometown of Jerusalem, Naftali moved to the U.S. and attended Columbia University, where he gained degrees in Philosophy and Comparative Literature. While living in New York, he went on to study method acting (Meisner Technique), as well as movement and somatic practices (Michael Chehkov Technique, Alexander Technique etc.). Inspired by the deep potential for change and healing that he experienced in the world of acting and movement, Naftali continued to explore alternative modalities for increasing awareness and psycho-spiritual insight –including Core Shamanism (with Michael Harner) and educations in Hypnotherapy and Generative Coaching.
In addition to organizing musical concerts & dance events in Berlin, Naftali offers therapeutic workshops and individual sessions in Hypnotherapy, Music Therapy, Meditation and Authentic Self-Expression.
One of his main instruments – the Handpan – is a recent Swiss invention which combines the unique sound of the Steel Drum with the percussive qualities of the Ghatam. Through the tender, otherworldly resonance of this instrument, Naftali weaves atmospheres of sound at once meditative and playful, inviting the listener into deeper states of awareness.
---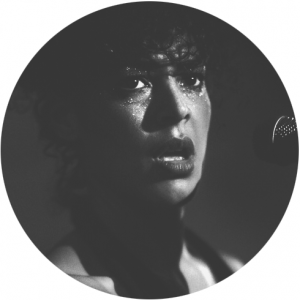 Sandra Amarie | Musikerin
"I am perfect and flawed, strong but vulnerable, I am exactly what you think I am until I am not. I am not who you think I am until I am. I am everything and nothing. Put aside your expectations and give me your heart and soul" – Sandra Amarie Canadian-born Guyanese Sandra Amarie weaves a soulful web with her rich, captivating voice. Since a young age she had her heart set on following a musical path. The youngest of 3 daughters and raised on the "wrong side" of the tracks in North York, Toronto Ontario, her strict West-Indian parents dreamt up a life for her falling far short of the artistic ambitions she held inside.
---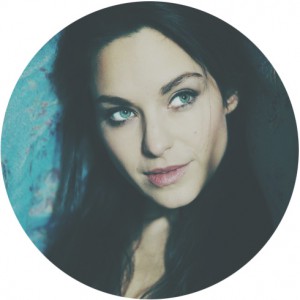 Siri Svegler – Kirtan
Ihre Stimme: in einem Moment verträumt und romantisch, im nächsten kraftvoll und entschlossen, immer aber kristallklar. Ihre Songs: eine Mischung aus Folk, Pop, Jazz,Country, voller Magie und ein wenig geheimnisvoll aber immer authentisch, wie die Sängerin selbst das ist Siri Svegler,Singer-Songwriterin, Schwedin, Wahl-Berlinerin, die jetzt mit "Lost & Found" ihr zweites Album vorlegt. Die 30-jährige Siri erinnert manche an Ingrid Michael-son, Anna Ternheim oder Norah Jones, andere an Lily Allen, neuerdings fällt immer öfter der Name Lana Del Rey. Ganz sicher steht sie für eine Generation selbstbestimmter Musikerinnen, die mit Talent und Intelligenz überzeugen statt mitAutotune-Effekten und nackter Haut zu blenden. Ihre Songs komponiert und textet SiriSvegler selbst.Die Göteborgerin studierte an der renommierten Arts Educational School in London, ließ sich ausbilden in Musik, Gesang, Tanz und Schauspiel.
---

Thoas Lindner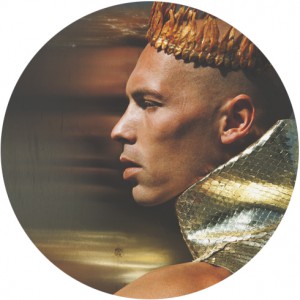 | Designer, Künstler
Thoas Lindner ist Berliner, Künstler und Designer und verbindet die Elemente Mode, Skulptur und zeitgenössische Lyrik in seinen Arbeiten.Radikal Charmant – Emotional Flexibel.
---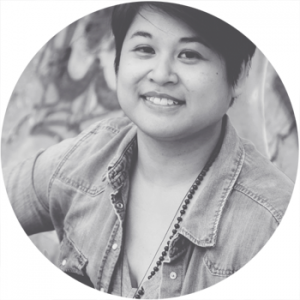 Yani Nörren | Musikperformance Kirtan
Yani ist in Jakarta, Indonesien geboren und wuchs in Hamburg auf. Schon recht früh als kleines Kind kam sie mit Meditation und spiritueller Praxis in Berührung. Musik ist jedoch schon immer ihre Leidenschaft gewesen. Zu ihrer ersten Yogastunde nahm sie ihre Mutter mit, die sie von Yanis Abiturprüfungsstress herausziehen wollte. In 2012 entdeckte Yani Jivamukti Yoga und traf ihre Lehrerin Manorama D'Avlia, was ihr Leben komplett veränderte. Sie wusste sofort, dass sie bei ihr die altertümlichen Lehren des Yogas, die Yogaphilosophie und die Sprache des Yogas – Sanskrit, erlernen wollte. Dabei entdeckte sie für sich sehr schnell ihre Faszination zu Sanskrit Mantren und dass dies etwas ganz besonderes in ihrem Leben sein würde. In 2013 absolvierte Yani die Jivamukti Yogalehrerausbildung (300-Std.) in Rhinebeck, New York bei Sharon Gannon und David Life. Kurze Zeit später das Apprenticeship Program (500-Std.) bei ihre Mentorin Tamar Samir, Jivamukti Yogalehrerin aus New York. Yani unterrichtet regelmäßig Yogaklassen im Jivamukti Yoga Berlin-Mitte. Sie reist rund um die Welt, unterrichtet Workshops und spielt Live Kirtan Music in Yogastudios, Festivals und in Yogaklassen. "Ich verneige mich vor meiner Sanskrit- und Yogaphilosophielehrerin, guru ma, Manorama D'Alvia, meiner Mentorin Tamar Samir und Shri Brahmananda Sarasvati."